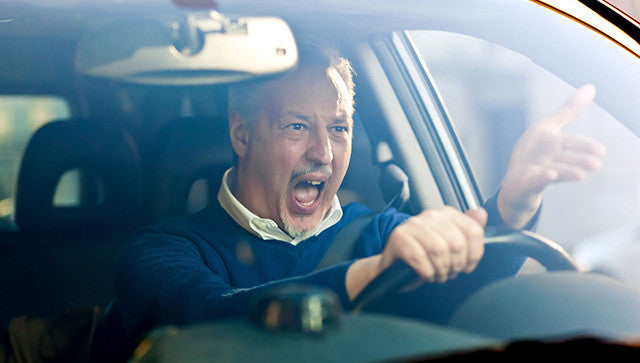 Dr. Craig Duncan was not supposed to have a heart attack. The 43-year-old leading sports scientist was as fit as the elite Australian athletes he trained. He ran every day. He was vegetarian. He had no sign of heart disease - not high blood pressure or high cholesterol. In fact he'd recently had an ECG to check his heart and got the all clear from doctors.   But Craig is lucky to be alive after suffering a Spontaneous Coronary Artery Dissection. There were only 150 cases of the rare condition recorded and the majority had been autopsies.  
I interviewed Craig because his health crisis was a clear example of the way our mind and body can interact to influence our health. "If you do not have your mind in some sort of balance, it doesn't matter how healthy your body is," he said.   At the time of the heart attack, Craig was working for a premiere Australian football team responsible for the player's health and fitness. "I was under enormous stress and I had been for a long, long time," he said.  
Now, new research has given further credence to the idea that what you think and feel has dramatic cause and effect on your health. Australian researchers from the University of Sydney and Royal North Shore Hospital have found that up to two hours after feelings of intense anger, there is a dramatically increased risk of heart attack compared to the same time the previous day.  
They studied 313 people who had been admitted to Royal North Shore Hospital suffering from heart attacks and asked them about feelings of anger in the period of 48 hours before the attack. Anger was measured by using a seven level chart:  
Calm
Busy, but not hassled.
Mildly angry, irritated and hassled, but it does not show.
Moderately angry, so hassled it shows in your voice.
Very angry, body tense, maybe fists clenched, ready to burst.
Furious, forced to show it physically, almost out of control.
Enraged, out of control, throwing objects, hurting yourself or others.  
When people reported feeling angry on the scale of five or above, they were 8.5 times more likely to have a heart attack.  
I found it interesting to note that anxiety was also linked to heart attacks, posing a 9.5-fold increased risk in the two hours after feeling anxious. The researchers highlight that anxiety is reported as a symptom of heart attacks and shouldn't be declared a cause as a result of their findings, but this new study adds to a growing body of evidence linking acute emotional triggers with onset of heart attack.  
I also found it interesting to note that 71% of the participants reported that having an argument with family members or other people triggered their anger. 14% linked their anger to work, and 14% linked their anger to road rage. It seems to me these things are all highly preventable by learning simple stress reduction and emotional balancing techniques that could be the difference between life and death for people at risk of a heart attack.  
Craig is (thankfully) living proof of the power of the mind body connection and is on a personal journey using different techniques including meditation and prayer to calm his mind. I'm happy to report that he's still working at the elite sports level (and has been involved in both a recent NRL State of Origin win and a recent Australian Socceroos win) but Craig has fundamentally changed his approach to work stress. As Dr. Sara Lazar, a leading researcher on how meditation changes stress in the brain, highlighted in last week's blog, this is not about changing our lives, this is about changing our perception of our lives.  
If you're interested in hearing more about Craig's story, below is an excerpt from the extended interview I did with him for The Connection. The whole conversation is available as part of The Conversation Series which I have available on my web store. If you haven't already seen my film, you can also of course see Craig's story in there.