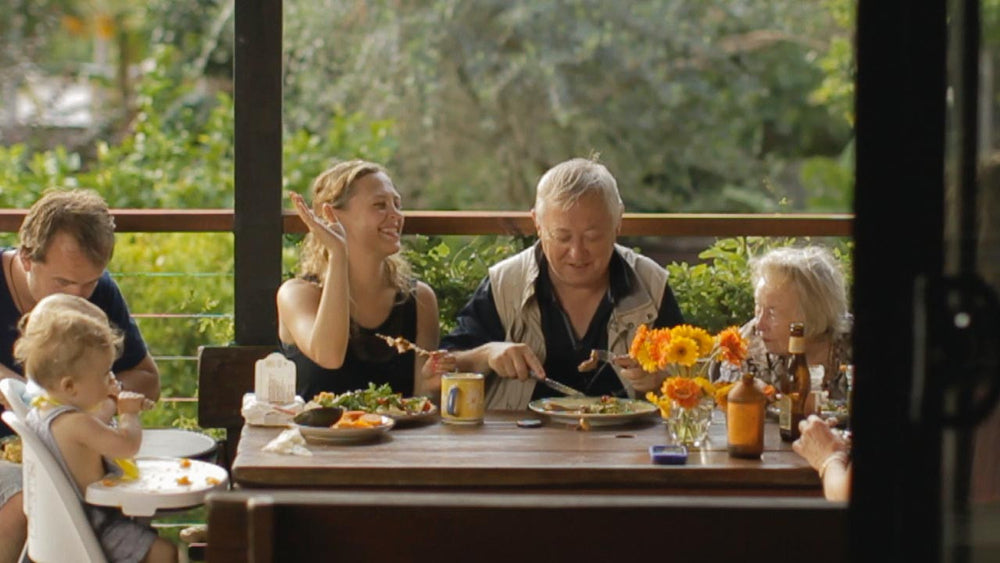 In just seven days I will be competing for a coveted prize. Like many challenges worth setting one's mind to, the actual winnings are not as valuable as the prestige of triumph. The competition will be fierce and although to a certain extent the outcome will be out of my control (I have my suspicions that it may be rigged), I will compete wholeheartedly in hopes I am victorious.  
To win, one must be the recipient of a whole almond in one's Christmas rice pudding. One must consume one's pudding in its entirety without chewing too vigorously or one may be the victor without realizing it, thus causing chaos and the need for all competitors to consume another bowl of almond rice pudding.  
The Almond Prize is a Christmas Eve tradition that fills my heart with joy. I have married into a family that celebrates a Danish Christmas on the 24th of December each year and with it comes a night filled with rituals like the Almond Prize, homemade Danish food, an out of tune piano and the singing of carols in registers with notes too high for any of us to hit.  
As I write this post, I feel my whole body light up like a Christmas tree in anticipation. Of course, the journalist in me wants to understand why and how this night makes such a strong physical impression, so the focus of my research this week has been on the science of ritual.  
These researchers set out to study 'What Makes a Merry Christmas' and I wasn't surprised to read that they found people who celebrated with their families and engaged in religious activities reported greater overall well being, whereas the secular, materialistic aspects of the holiday were associated with less happiness and more stress. I've written here about the danger to your health of having a materialistic silly season.  
In this review of fifty years of research looking at rituals, the writers concluded that family rituals play an important role in providing togetherness and feelings of closeness and belonging as well as easing the stress of daily living.   One of leading researchers in the filed, Professor Barbara Fiese wrote in her book Family Routines and Rituals that regular routines and meaningful rituals have been associated with increased adherence to prescription medication, less anxiety in children with chronic asthma, positive adolescent identity and higher levels of marital satisfaction during the early stages of parenthood.  
In one of her studies of 240 college students and their parents, the more meaningful they felt their family rituals to be, the more positive was the students' sense of themselves, and the better able they were to bear up under stresses of the freshman year.  
I was interested to also come across this paper, which considers a series of studies looking at the impact of ritual on the enjoyment of food. In one experiment, people performed a ritual before eating chocolate. They had to break the chocolate bar in half while it was still inside its wrapper, then unwrap and eat each half in turn. The researchers found that people who had focused on the ritual said they enjoyed eating the chocolate 15% more than the control group. They also spent longer eating the chocolate, savoring the flavor for twice as long as the control group. No wonder my mother-in-law's almond rice pudding is the best I've ever tasted.  
I find it fascinating that rituals don't only make eating chocolate better. The researchers found they could enhance the enjoyment of healthy food too by making participants perform a ritual before eating carrots. Delaying eating the carrots after the ritual had been performed meant an even greater level of enjoyment. It makes me wonder what findings like this could mean for making a wide variety of healthy lifestyle behaviors more pleasurable?  
I'm very aware that ritual is only one aspect of family life that contributes to our well being and researchers agree that it's unclear whether the advantage comes from the rituals themselves, or whether the rituals are a marker of some other healthy capacity in family life. I also think it's interesting to note that two studies found there are downsides to family rituals because they can involve considerable time and work and can elicit family conflict.  
However, from my own experiences, the reasons for the benefits of rituals are clear. They bring us together and they bring us into the present moment. As I've written about previously, feeling as though you are part of a connected community is essential for your health and well being and practicing focused awareness can affect your body from the top of your head via neurological changes, right down to the ageing of your cells.  
So, as all nineteen members of the Harvey family, aged 20-months to 71-years-old cram onto one long table and feast on Danish food next week, I won't be counting calories and worrying about my son going past his bed time. Instead, I'll be considering all the health benefits that come with the evening, even if I'm not the winner of The Almond Prize.  
* Post update. For the record, my parents-in-law have now informed me that the piano has been tuned.   One last thing - If you're after a heart warming story to make you smile and cry at the same time, check out this New York Times story about a father and daughter who committed to reading to each other every day for 3218 nights straight. They called it The Streak and like many monumental acts of togetherness it began at a time their family shrunk from six to two in just one year.